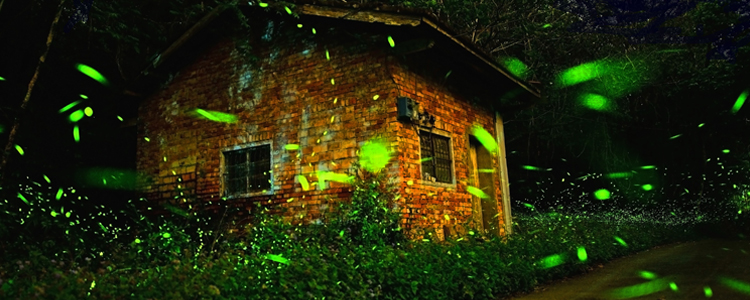 相傳每逢祖靈祭時,住在湖畔的邵族族人必須趁著夜色前往拉魯島進行這個最重要的祭典,而通往拉魯島的小徑總是會有漫天飛舞的螢火蟲,發出微微的亮光,陪伴族人穿越小徑,順利抵達拉魯島…… 讓日月潭涵碧樓帶您跟著浪漫的傳說,走進初夏夜晚的森林裡,尋找滿天飛舞的綠色光點,一起沉靜在夢幻的螢光派對中……
價格►
平日

湖景套房

NT $16,100+10% (每房/兩人)

湖畔套房

NT $14,900+10% (每房/兩人)

假日

湖景套房

NT $18,900+10% (每房/兩人)

湖畔套房

NT $17,700+10% (每房/兩人)
專案期間►2017年4月10日至5月4日止
專案內容►
●湖畔套房(單房)一夜住宿
●迎賓飲料及客房內迎賓水果
●翌日東方餐廳自助早餐
●任選東方餐廳或池畔茶館制式下午茶一次
●賞螢火蟲行程一次、含交通接送及人員解說(行程往返1小時)
●客房內不限時數免費無線寬頻上網
●免費使用戶外60米無邊際游泳池及健身房設施
訂房專線►(049) 285-6888
Can't resist the scintillating charm of fireflies!
Once upon a time, the new year ceremony of Thao was held on the Lalu Island by moonlight. The trails heading to the island were full of luminous flashes of light, guiding the tribe's people all the way to the Lalu Island….
Now, let The Lalu bring you to the tranquil forest and immerse yourself in the mind-blowing sparkles of fireflies this April!
Price►
Weekday

Lakeview Suite

NT $16,100+10% (per room / two people)

Lakeside Suite

NT $14,900+10% (per room / two people)

Weekend

Lakeview Suite

NT $18,900+10% (per room / two people)

Lakeside Suite

NT $17,700+10%(per room / two people)
Content►
●One night stay in Lakeview Suite or Lakeside Suite (One room)
●Welcome drink upon arrival & welcome fruit in-room
●Buffet breakfast at The Oriental Brasseries Restaurant
●Choice of one-time afternoon tea at The Oriental Brasseries Restaurant or Tea House
●Firefly watching tour one time including transfer and tour guide (round trip in 1 hour)
●Unlimited free use of wireless broadband internet in room
●Free use of outdoor temperature controlled swimming pool and fitness center
Offer Time►April 10 ~ May 4, 2017
Reserve Today►+886 49 285-6888